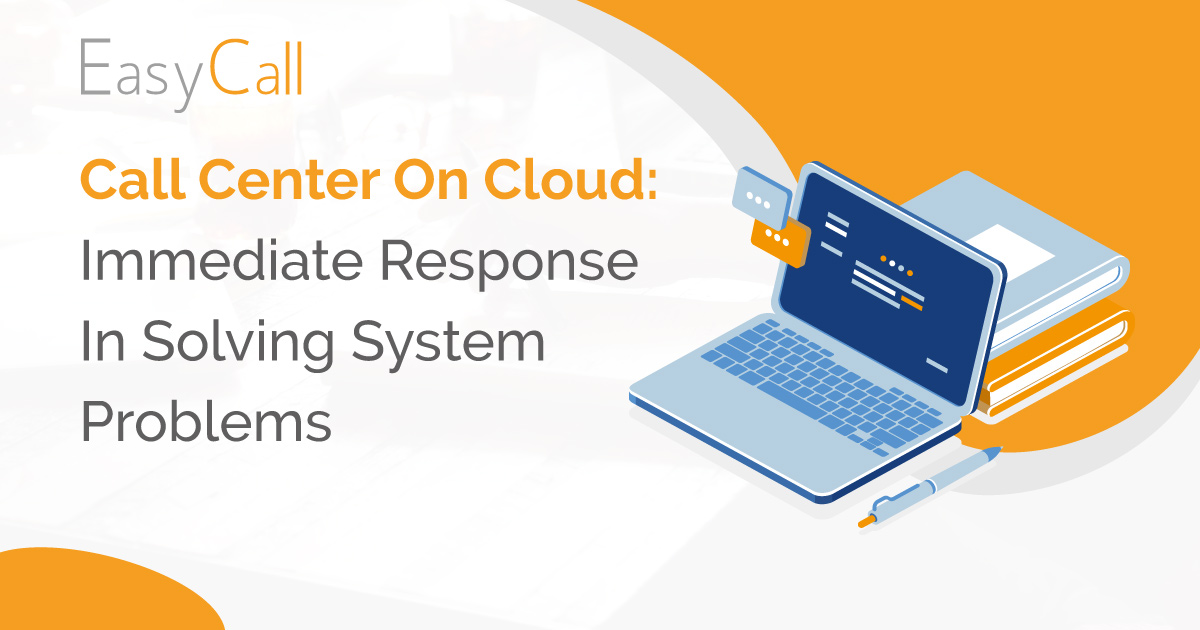 Call Center on Cloud
One of the biggest advantages of a call center on cloud is that computer problems, a real nightmare in data management and storage, are quickly resolved.
The Easy4Cloud on-call center services on cloud are based on two key words: simplicity and mobility, thinking above all of those that have always been the most critical issues of on-server data management systems.
Choose the software for your Call center on cloud
---
Quick solution to computer problems
The IT flows represent the main problem in the management of a call center and, at the same time, the crucial node for its functioning.
Although companies are committed to minimizing the "system gaps" of their on-server software, the large amount of data physiologically generates system failures that need to be worked on.
On this point the comparison between a cloud call center and one on server becomes almost unforgiving …
The speed of intervention of the cloud manager is specific and punctual for every single business need, with no-stop assistance and an immediate response in the resolution of system anomalies.
---
When a Big Data begins "to wobble" …
The know-how of the cloud manager for the prevention of system failures is significantly greater than in a planning department of a single company.
System anomalies, although sometimes created by operators or by the computer systems themselves, often have common origins: managing the amount of data in the archiving and organization phase.
To make the CRM platforms always available for each operating terminal, it is necessary to continuously monitor the data flow and their systematic propensity "to wobble"…
Choose the software for your Call center on cloud
---
The difficulties in managing big data have common roots
For this reason, for a call center on cloud, relying on an external operator to manage this delicate task is a double advantage;
• take advantage of a wide "know how" of crm platform management problems
• have a prompt response in the event of anomalies or temporary failure of the systems
These two elements constitute a great operational advantage in the daily work of a call center, often made more difficult precisely because of IT interruptions that constitute a threat to the reliability of call center customers, often quick to switch to another operator.
---
Remote assistance that gets you back… on the bike!
It must be said with great frankness: there are no software immune to problems of this type, neither on cloud, nor on servers.
For this reason the most appropriate move is to offer assistance as fast as possible, listening carefully to the indications of the problems and resolving them promptly remotely in the shortest possible time.
Together with this maintenance activity, the cloud manager also carries out system analysis in light of the previous experiences of the different call centers on cloud, thus offering a complete update of all the IT settings with preventive actions that reduce the statistics of system anomalies of IT systems.
Category:call center on cloudsoftware call center